HOW TO BECOME A
SPORTS PHYSIOTHERAPIST
COURSE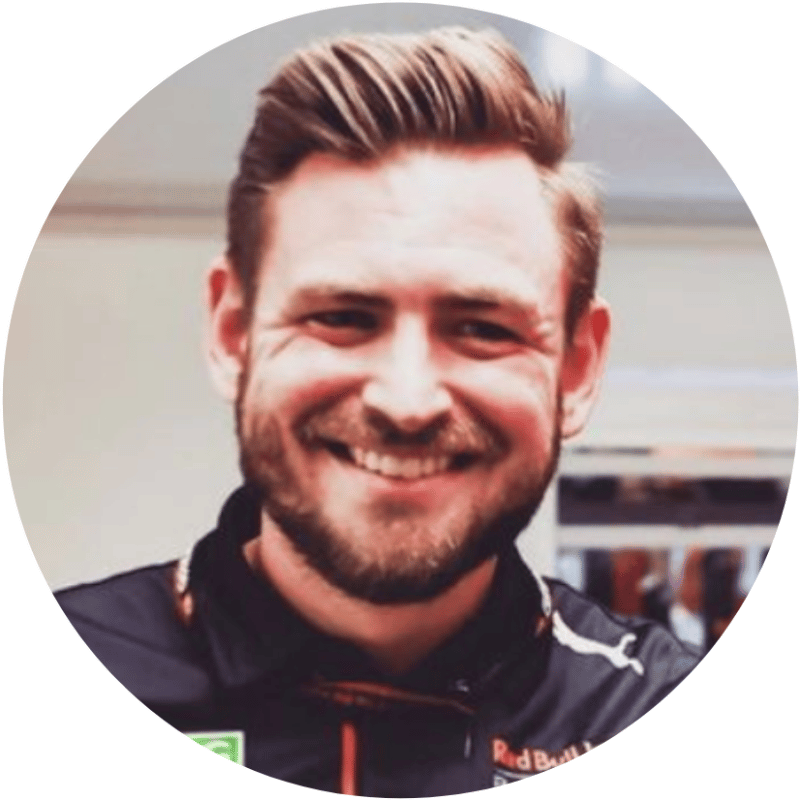 Bradley Scanes
BSc MSc PGCert CSCS ACPSEM & NSCA
Brad is an expert in Sports Physiotherapy and Musculoskeletal Injury Assessment and Treatment. He works as Physiotherapist and Performance Coach to World Champion Formula 1 Driver, Max Verstappen, and has also worked with Olympic Gold Medalists and in Professional Football and Basketball.
Want to be a Sports Physiotherapist? How about reach the very top and work with the Best in the World? If you dream of this career, this is the course for you!! Let Brad Scanes guide you on everything you need to know to Get into, Reach and Stay at the Top as a Sports Physiotherapist.

Normally £99.99 –
For First 50 it is £49.99!
Brad is an expert in Sports Physiotherapy working at the top of his field in Formula 1. He as worked for over a decade in sports with some of the biggest names in the world. He has reached the top and stayed there! Let him guide you on your journey to becoming an exceptional Sports Physiotherpist.
Attain the Dream, Reach the Top,
Achieve Your Potential!
Everything You Need To Know To Get Into & Become A World Class Sports Physiotherapist