Our weekly webinars are built for students and qualified physiotherapists to provide you with the most effective, efficient and detailed tutorials in an easily accessible format.
We are completely dedicated to providing you with the highest quality of physiotherapy education. Our webinars are carefully created by us, a team of doctors, surgeons and specialist physiotherapists who work full-time in the NHS. We can give you the up to date knowledge and skills you need to feel confident about all aspects of physiotherapy from pre-clinical to clinical musculoskeletal, orthopaedics, neurology, respiratory and inpatients.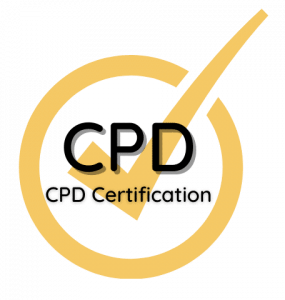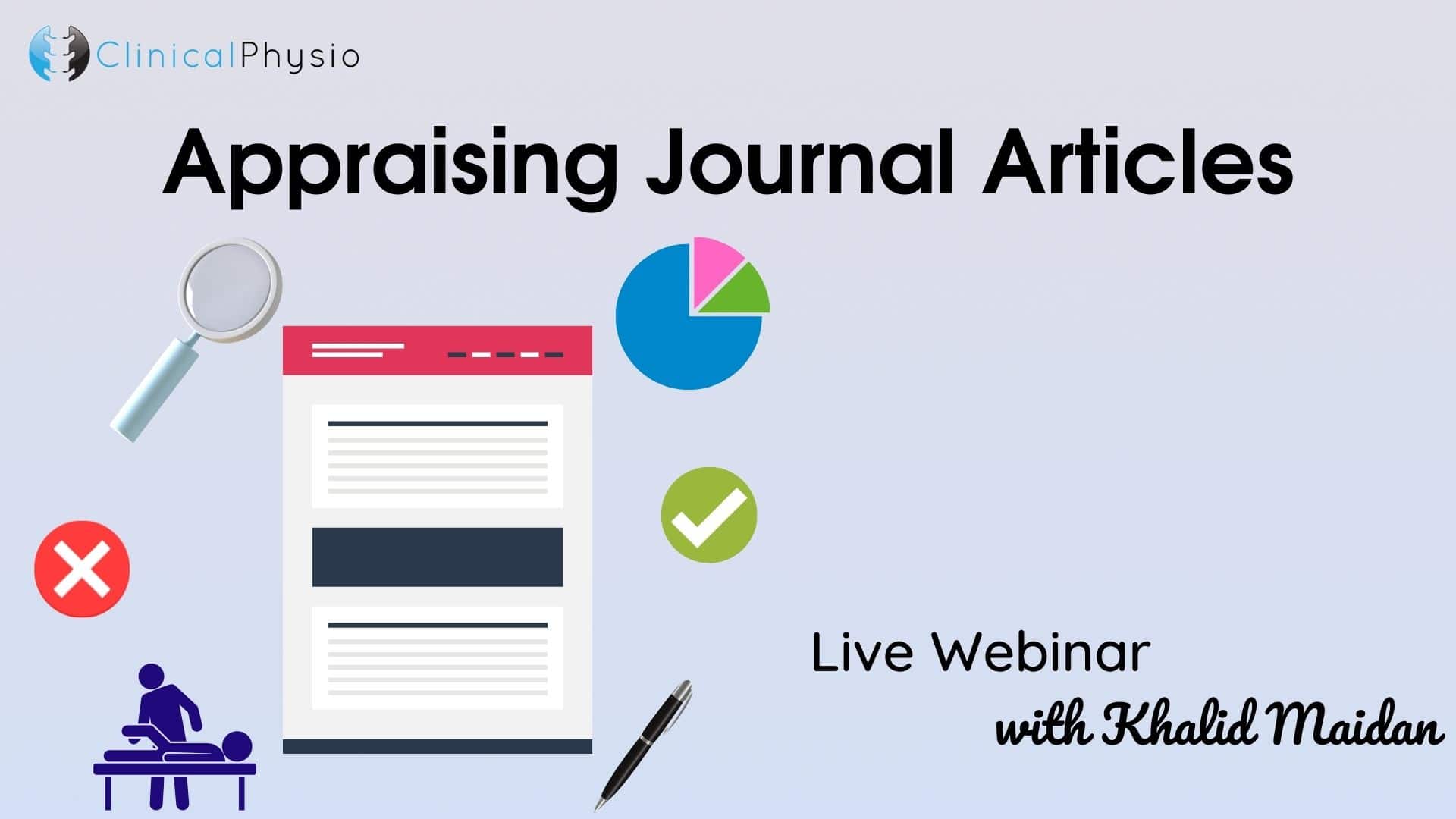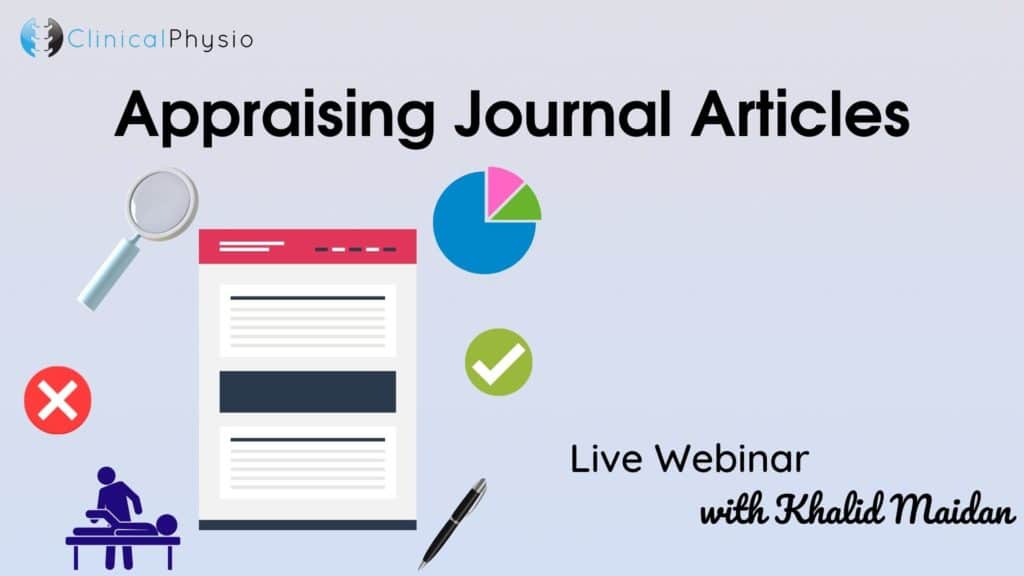 In this FREE webinar, Khalid will be guiding you through the key principles to help you understand how to critique and appraise journal articles, and Randomised Controlled Trials in particular. These articles are the hallmark of Evidence-Based Practice, and so attending this webinar will help you become more familiar and more confident in reading and interpreting medical evidence.

This Webinar is COMPLETELY FREE to attend and comes with a 72 Hour Replay!

(if you do not receive your email confirmation 30 minutes after registering, please email us at [email protected])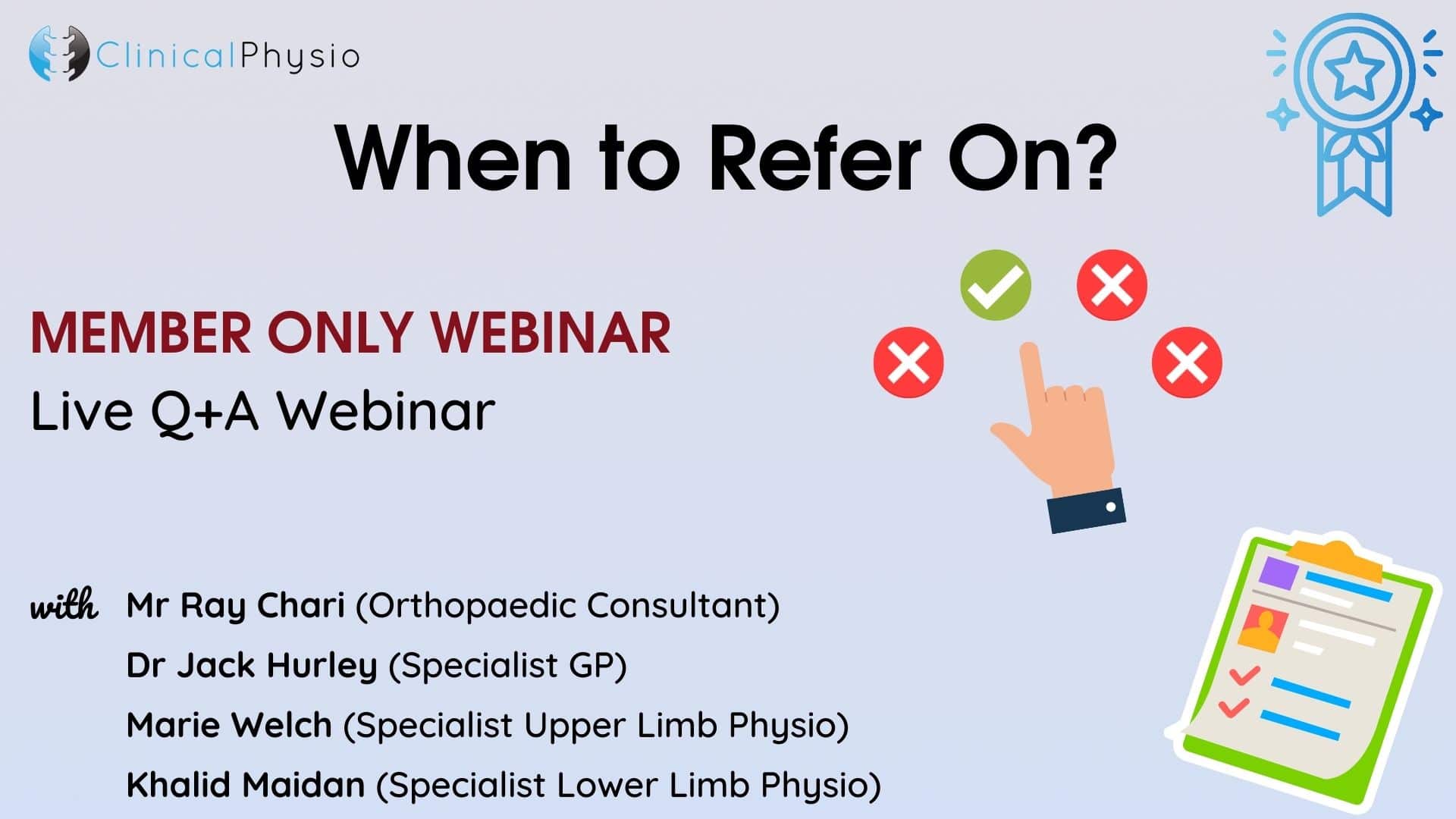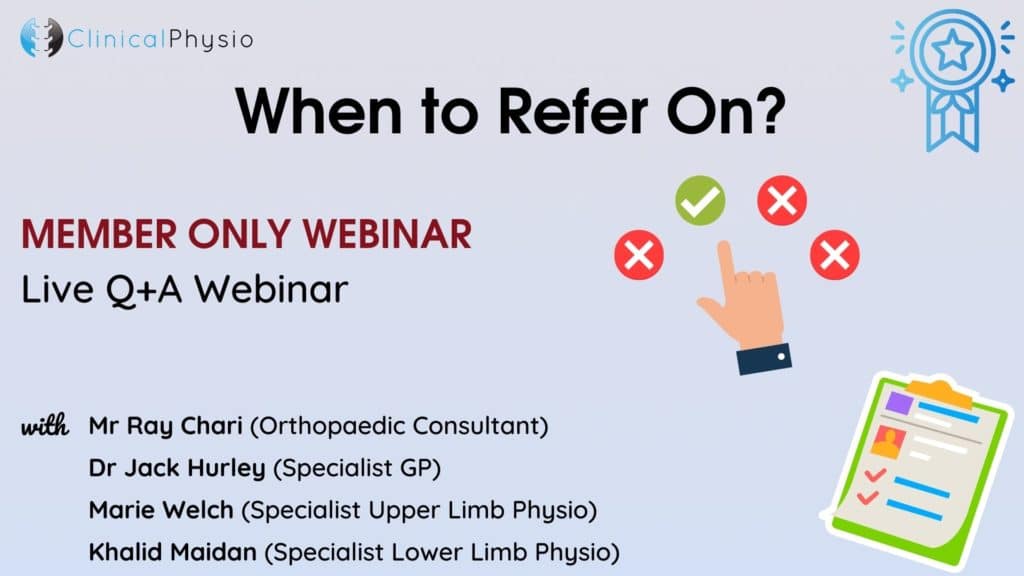 Thurs 20th Jan 2022

7:30pm
Introducing our First Member Only Webinar, and WHAT a Line-Up for this Q+A starting with The Hip Joint including an Orthopaedic Hip Surgeon, a Specialist GP, an Upper Limb Specialist MSK Physio and a Lower Limb Specialist MSK Physio, to discuss some of the key reasons and situations in which you would want to consider onward referral for hip specific problems.
This webinar will give you knowledge and examples to use in your practice to make you more confident when dealing with your hip patients.
Why not join as a Clinical Physio Member today to watch this webinar and so much more!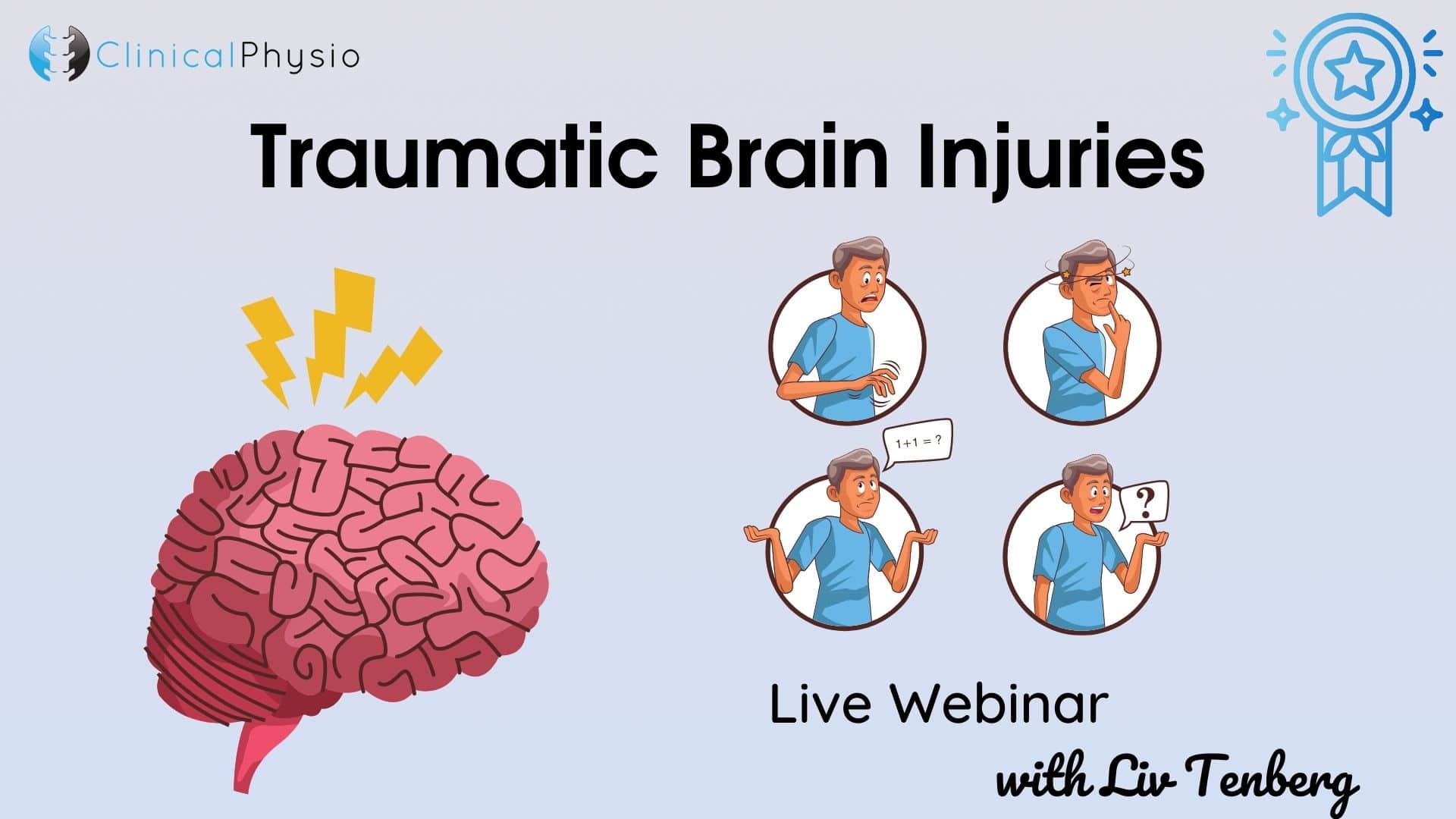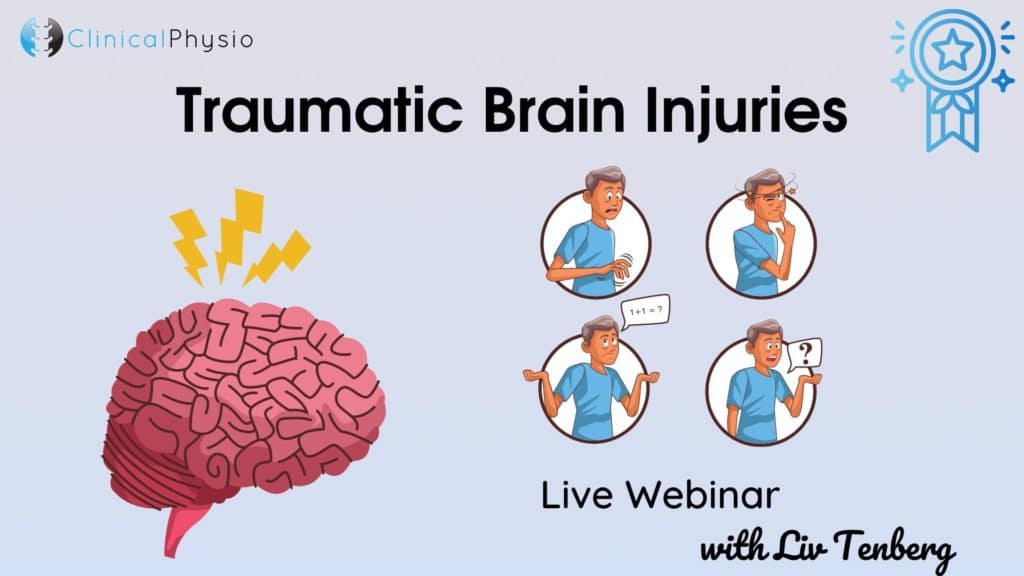 Join Specialist Neuro Physio Liv, as she takes you through all you need to know about Traumatic Brain Injuries. Liv will be guiding you through some of the key symptoms that these patients might present with, how to assess these and of course, methods of managing these symptoms in practice. A great webinar for anyone who will be managing neuro patients either on placement or clinical practice!
Ordering this webinar will give you access to the Live Webinar, including a Personalised Certificate, Detailed Handbook and a 7 Day Replay Access.
This webinar costs £4.99.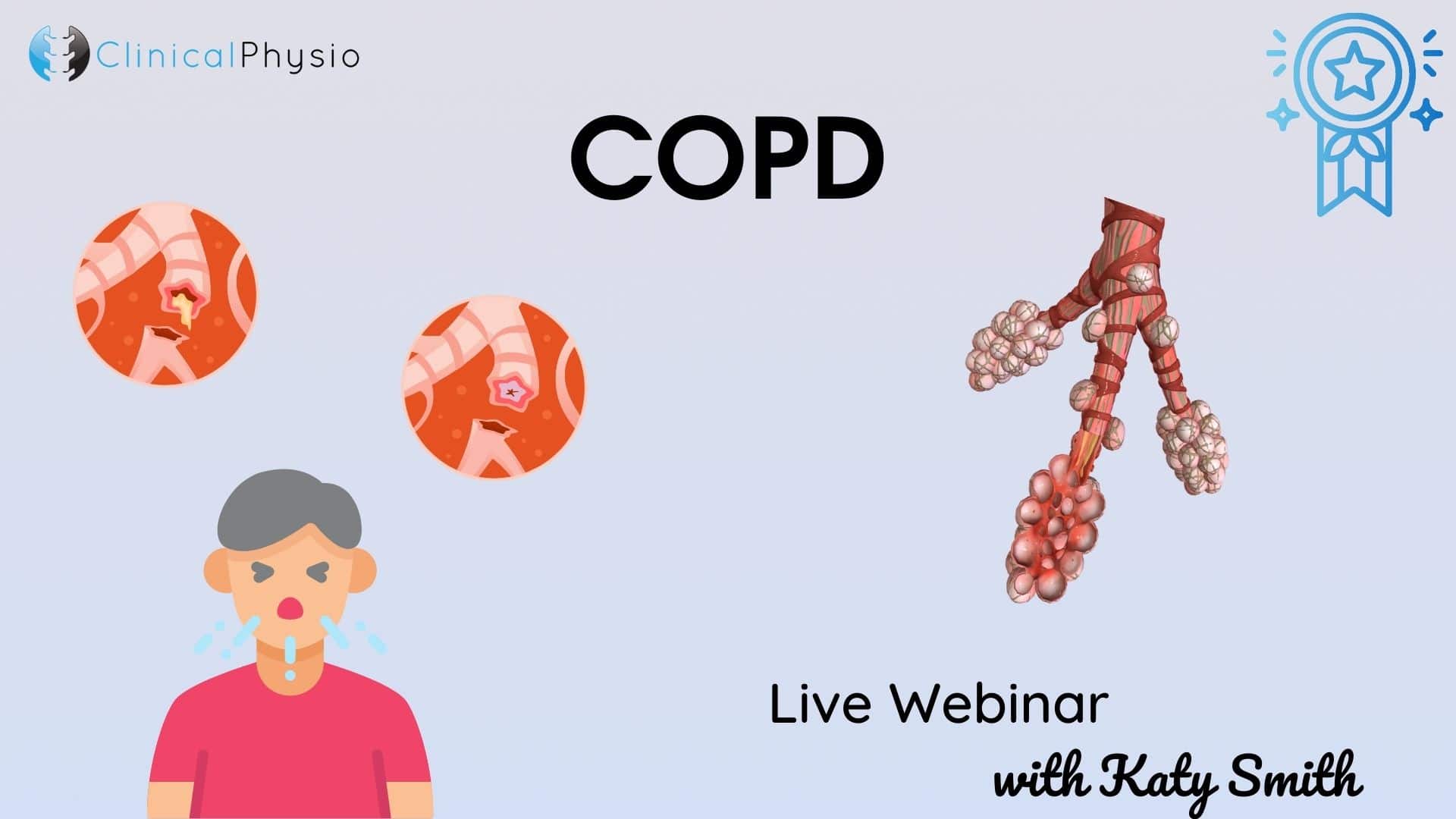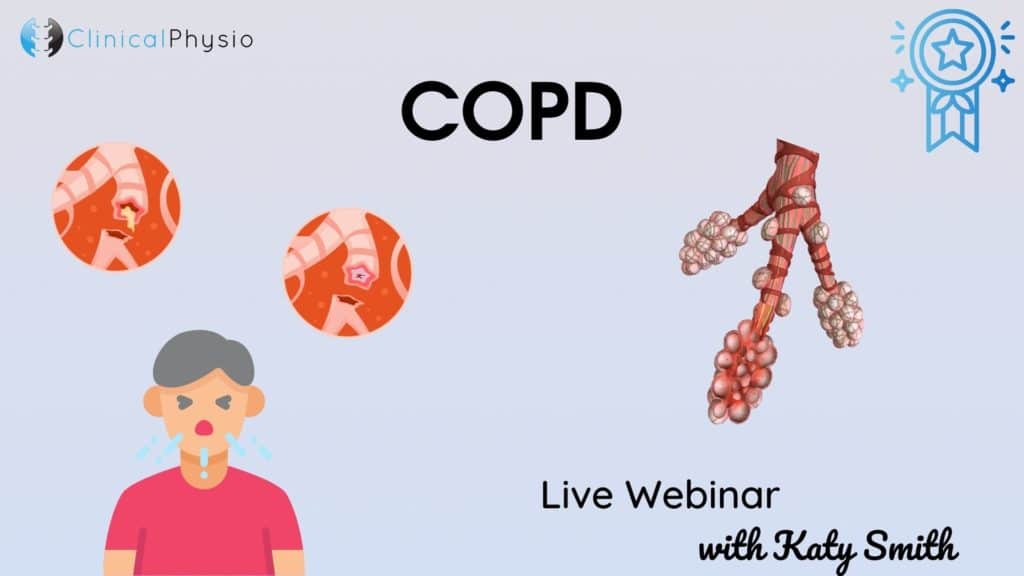 Thurs 27th Jan 2022
7:30pm
This deep dive into COPD with our Respiratory Specialist Physio will be a superb opportunity for any physiotherapist who will be working with, or wishes to specialise in respiratory physiotherapy. COPD is one of the most common conditions you will see in a respiratory environment, and thus understanding the terms and concepts behind this condition are vital.
In this webinar, Katy will take you through the key principles and symptoms of COPD, as well as top tips for assessment and treatment.
Ordering this webinar will give you access to the Live Webinar, including a Personalised Certificate, Detailed Handbook and a 7 Day Replay Access.

This webinar costs £4.99
Frequently Asked Questions